When applied properly we all know that corporal punishment can be very effective in the school environment. With today's social media, we do not have to look too far to see that this is actually the case: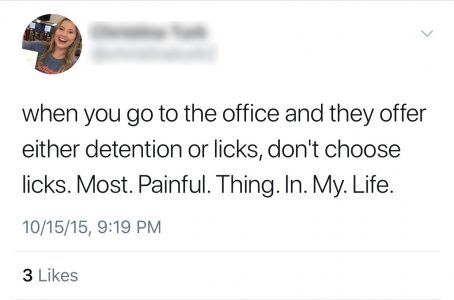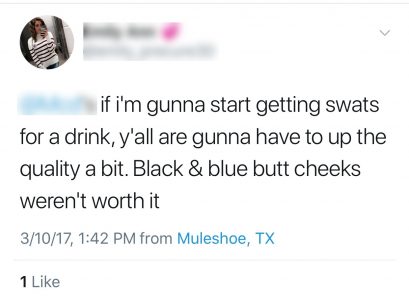 But as you will see in further posts below, sometimes the anticipation of being paddled at school can be just as bad.  Being sentenced to a paddling in high school, and it occurring on a different day seems to be quite common.  There are literally more Twitter posts than one can count in which a girl is posting about the paddling that she will receive the next day.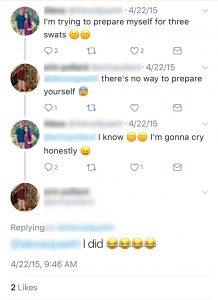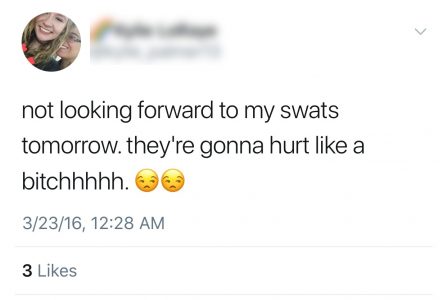 It is one thing to be in the school office, be told that you are in trouble, and then for it to be announced that she is to be paddled right then and there.  Yes, she will instantly feel it in the pit of her stomach and her heart rate will double, but typically she will only feel this fear for a couple of minutes before it is all over with.  The fear will be replaced with a very sore bottom, but there is no more anticipation.  Now consider the young lady that goes home from school that day and has an entire night to consider the paddling she will receive.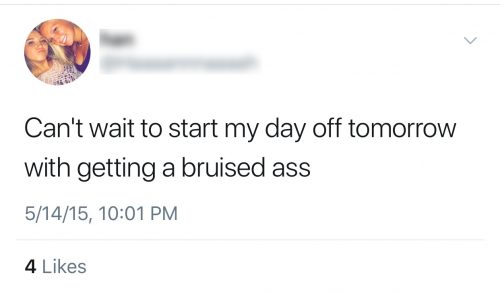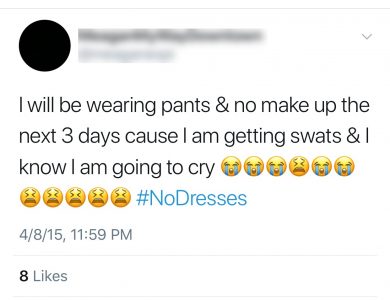 It does not really matter if she has been paddled at school before, as if she has, she knows how bad it is going to be.  If she has never been paddled at school, her mind can really get to working and create an even worse case scenario. There may be moments throughout her day where she distracts herself enough to forget for a few minutes, but it will always come right back to dominating her thoughts.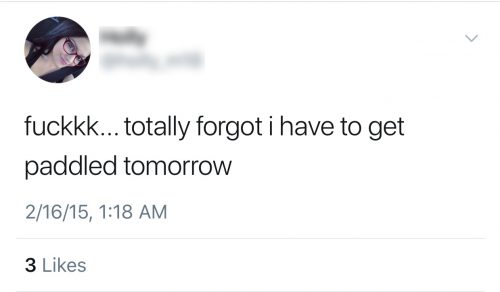 Generally, the night before, as she is going to bed will be the worst part.  She is no longer distracted with screens and conversations and once she is alone with her thoughts, all she will be able to do is think about bending over for the paddle the next morning.  This is an important part of the overall disciplinary process as she not only has time to think about how bad the paddling is going to be, but she gets to think about what she did to earn it and how to prevent that from happening. As hard as she tries, as she lays in bed, her mind is focused on the fact that she is going to be spanked at school, with a large wooden board.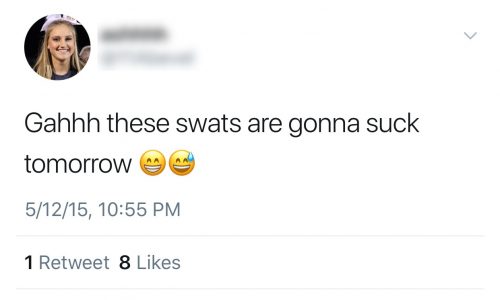 For those principals and administrators that are delaying the paddling of a high school girl by a day or more, I would say keep it up.  Because as we can see through social media, the anticipation is working and adding to the overall punishment experience.